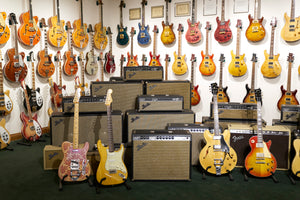 The Dave Rogers Collection
The Dave Rogers Collection
Located at our Flagship store in La Crosse, WI, the Dave Rogers Collection is available to view free-of-charge during regular business hours.
*We are presently working to add all of the guitars and amps to the site and hope to have it completed in autumn of 2022.
There's more to come!
We're working to get the entire collection online. Come back soon to view what's new!